Hey! I'm an about to me new owner of a 2022 Hyundai Venue SE. I love everything about the car except that it doesn't have a damn armrest in the center and a center console to store stuff in. Does anyone know of any after market inserts that would work in the SE? I know the SEL has it but because of how hard it is to find these cars right now, I decided to stick with the SE. Plus I'm on a budget and don't want to spend much more than what I'm paying for the SE.
If you want to put the OEM console in your SE, you can do it. But there are like 5 different parts that you need (6 if you count the little piece of cardboard that goes at the bottom of the storage compartment to cover the bolts). I did it, but then ended up switching back because I have a manual transmission and I kept hitting my elbow on it when I shifted gears. I sold the whole console on this board and you can see the parts involved in the thread here:
Up for sale I have a center console arm rest storage unit for a Hyundai Venue. I purchased these new from a dealer because my Venue SE comes with a different center console that does not have the padded arm rest, and I wanted to add it to mine. However, after driving with it for about a week I...
www.venuedrivers.com
There are a few available for sale on eBay right now, but those salvage yard auctions are not very specific about what they include, so I would send them a message first to make sure the price is reasonable for what they're including.
Aside from the OEM arm rest, I did see this thread about a guy who bolted an aftermarket armrest on to his SE console. But personally, I think it looks kind of bad.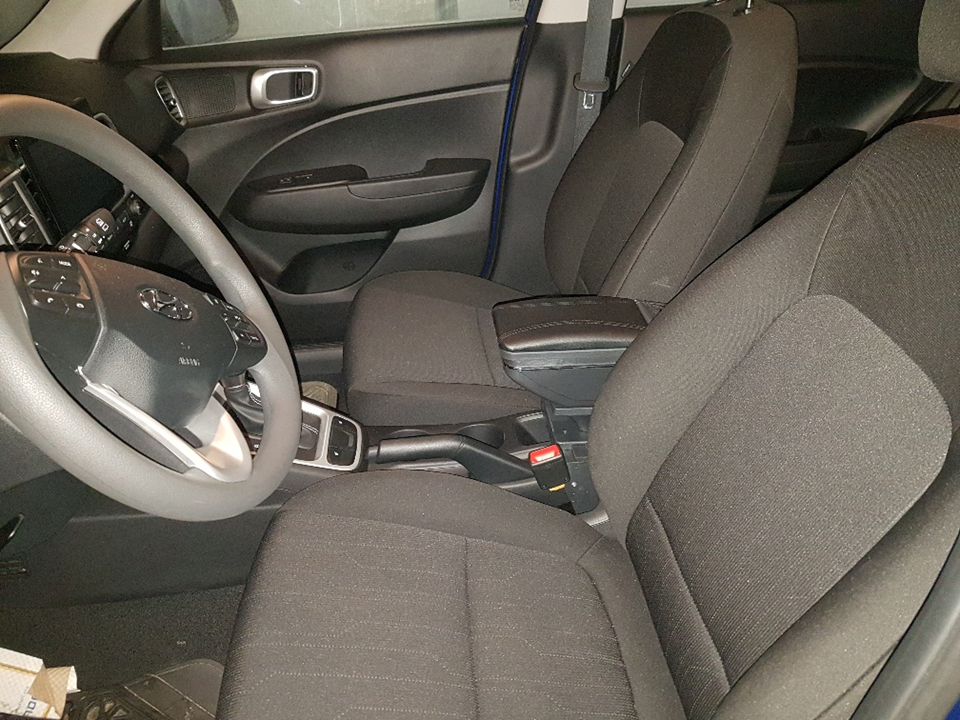 Hi! I own a Venue Essential (Canada) and it doesn't come with an armrest. In USA, the SE or SEL also don't come with an armrest. For us, it makes a big difference so I bought one on Amazon (around 50$ cad). Installation was easy so I thought it could help some of you if I provide some info and...
www.hyundai-forums.com