Discussion Starter
·
#1
·
CarsGuide shared a new review of the Venue for the Australian market.
They gave it a daily driver score of 3.7/5 and an urban score of 4/5.
I'm sure someone else came up with the phrase micro SUV, because I'm not that original, but they're an intriguing idea. Far too tiny to even offer all-wheel drive as an option let alone a sensible engineering challenge, they're rapidly eating into the sales of lights cars.

Suzuki's Ignis strikes me as the first one to drop but Hyundai's Venue became the most high profile. And soon after its launch we learnt it would not only eat into Hyundai's ancient light car offering, the Accent, it would effectively take it out.

Any hitman will tell you the key to a successful assignment is getting a return for your efforts. I imagine these are the sorts of conversations these people have with their employers. While the Accent is cheap as chips, the Venue, even in the basic Go version, is not. A tick over twenty grand is not what you'd call entry-level...

Price and features - Does it represent good value for the price? What features does it come with? 8/10

Starting at $20,190 for the six-speed manual, adding an automatic transmission to the Venue Go lifts the price to $22,210. That's a decent wedge for a tiny car, especially when the larger i30 isn't that much more expensive. Leaves a bit of clear air for the next-size-up Kona, though.

Shipping in from South Korea, the Venue Go is kitted up with 15-inch steel wheels, a four-speaker stereo, air-conditioning, reversing camera, cruise control, automatic headlights with auto high beam, power door mirrors, power windows and a space-saver spare.

The big 8.0-inch touchscreen runs Hyundai's own software and is a quality piece of hardware with good software (but no sat nav). It also has Apple CarPlay and Android Auto.

Design - Is there anything interesting about its design? 8/10
The Venue is a nice piece of design. In Elite form, which I drove a hundred years ago in 2019, it was bristling with cool detailing. The Go, being the taster for the rest of the range, is comparatively stripped back. The 15-inch steelies - while excellent for bashing around town with the expendable hubcaps - do look a bit ridiculous, but if you're not bothered, there's nothing wrong with them.

I quite like the black grille and the otherwise unadorned bodywork, though, and the basic chunky design survives and stands up nicely. Does it look like you've cheaped out? Apart from the wheels, no.

Practicality - How practical is the space inside? 7/10
Let's start with the bad stuff. The back seats, while enough to fit two adults for short journeys (as long as the front seats passengers aren't too tall) are pretty sparsely equipped. No armrest, cupholders, air vents, nothing. Just the seats. The doors have bottle holders, to join the front pair for a total of four. Headroom is good, though.

Moving up front, you get two cupholders and a spot for your phone under the centre stack and some space for little bits and bobs.

The boot is an impressive 355 litres, clobbering just about everything in this class and many in the next size up. Hyundai's own Kona (one-size-up), has a 363-litre boot. The false floor in the boot means you can hide stuff under the boot floor, separate your goods or take it out completely for a bit more height.

Engine and transmission - What are the key stats for the engine and transmission? 7/10
A rocket it isn't, with Hyundai's 1.6-litre naturally aspirated four cylinder, with 90kW/151Nm to pull the 1225kg of kerb weight along. Hyundai's in-house six-speed auto supplies the power to the front wheels.

Similar to French rival Peugeot's 'Grip Control', the Venue has a range of settings for low grip situations as well as three on-road modes that seem to be a volume control for the engine.

Fuel consumption - How much fuel does it consume? 7/10
As ever, Hyundai's ADR testing is remarkably close to real life, with the sticker's combined cycle 7.6L/100km against my real-world 8.3L/100km, which is even better than the Elite's figures from last year.

Safety - What safety equipment is fitted? What safety rating? 7/10
The Venue arrives with six airbags, camera-based AEB, a reversing camera and lane keep assist, ABS, as well as stability and traction controls.

There are also three top-tether anchor points and two ISOFIX points.

The Venue scored four out of a possible five ANCAP stars in December 2019, the fifth star eluding it due to the type of AEB.

Ownership - What does it cost to own? What warranty is offered? 8/10
Hyundai offers a five year/unlimited kilometre warranty with 12 months roadside assist included. Keep servicing with Hyundai and you'll get a roadside assist extension.

You need to service the Venue every 12 months or 15,000km and all Hyundais carry a lifetime service plan, so you know how much a service is going to cost you for the life of the vehicle.

The first five years costs $1575, for an average of $315 a year, which isn't bad at all.

Driving - What's it like to drive? 7/10
This will either make you laugh or scratch you head. Driving the Venue Go reminded me of our (now written-off) Volkswagen Up, a car you can't buy anymore for reasons that are too silly to recount.

Adherents of that car will tell you that it is one of the most over-engineered small cars ever made. It had a great ride and handling compromise, characterful engine and made you smile.

While the Venue's buzzy 1.6 may not match the VW's 1.0-litre triple (or its colossal service costs), everything else about the way the Go drives is very Uppity. If that makes sense.

The plastic steering wheel may not feel all that nice in your hand, but it responds well to your inputs, despite doughy 185/65 tyres on steel wheels, hilariously cartoonish in 2020. This kind of response is unexpected as is the excellent ride for such a small car.

For city-dwellers, the only times these tyres will trouble you will be on greasy roads or if you head out of town on a long trip.

The Venue is perfectly fine when it's one or two up, but start loading in people and the engine starts to complain. Ignore the Sport mode, it just makes the engine buzz unpleasantly and doesn't offer anything the normal mode does. Eco is also a waste of time. Just don't touch that dial and all will be well.

The light steering is always going to be great for parking but is oddly communicative when you're shooting about the back streets. Again, the tyres don't do the change of direction any favours, but it's not a hot hatch, is it? And tyres are easily replaced, the suspension not so much.

Verdict
The Venue Go is probably the near future of entry-level cars. As the light car market continues to shrink in favour of SUVs (makes note to return to this statement annually to see how long it takes to be laughably wrong), cars like this will become commonplace.

The Venue Go's depth of engineering, half-decent equipment level and pretty reasonable dynamics mean that price aside, the bog-spec car is actually alright.
https://www.venuedrivers.com/javascript:void(0)
The Hyundai Venue Go is where the Hyundai range starts and its price doesn't start with a one. Does that matter anymore? Are cars now so good we're willing to pay the extra to get one on the driveway?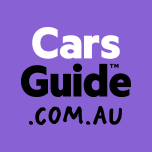 www.carsguide.com.au